Born in August 1963 (essentially a 1964 model year hence the 64 signature on here) the bus has spent its life with the same now very elderly owner in Nevers, Burgundy in France as an electrician's van. It left the factory with 'For the French market' export codes which include its yellow front headlamp bulbs, and the small rear reflectors above the rear bumper as well as the SWF pillar mounted driver's mirror. A 'factory' restricted 1200 single port out back, 64 on 'big nut' brakes, and 15" wheels.
The paint is the original and rather sun faded L31 Dove blue, the roof has been poorly painted white and the cargo area has a yellow beige hand painted coating to some of the panels.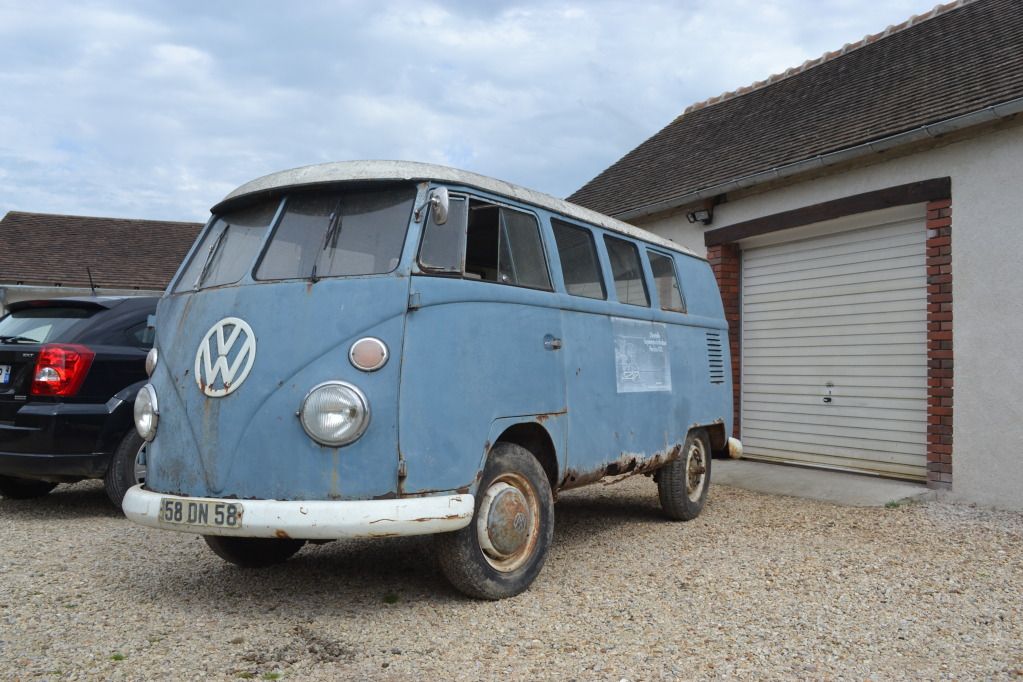 Driving onto the Eurotunnel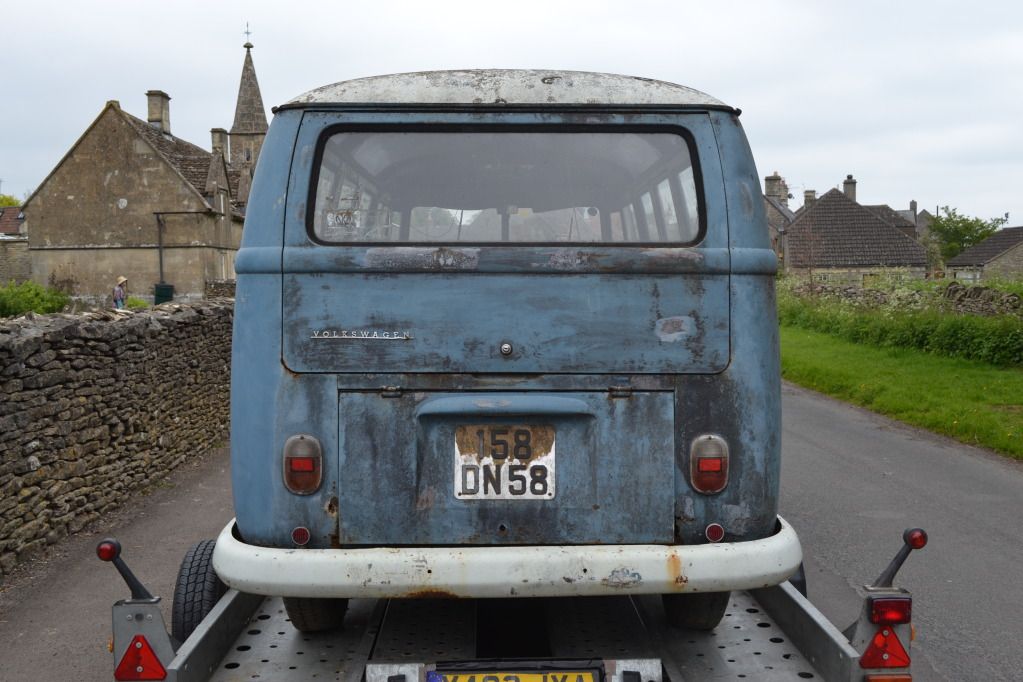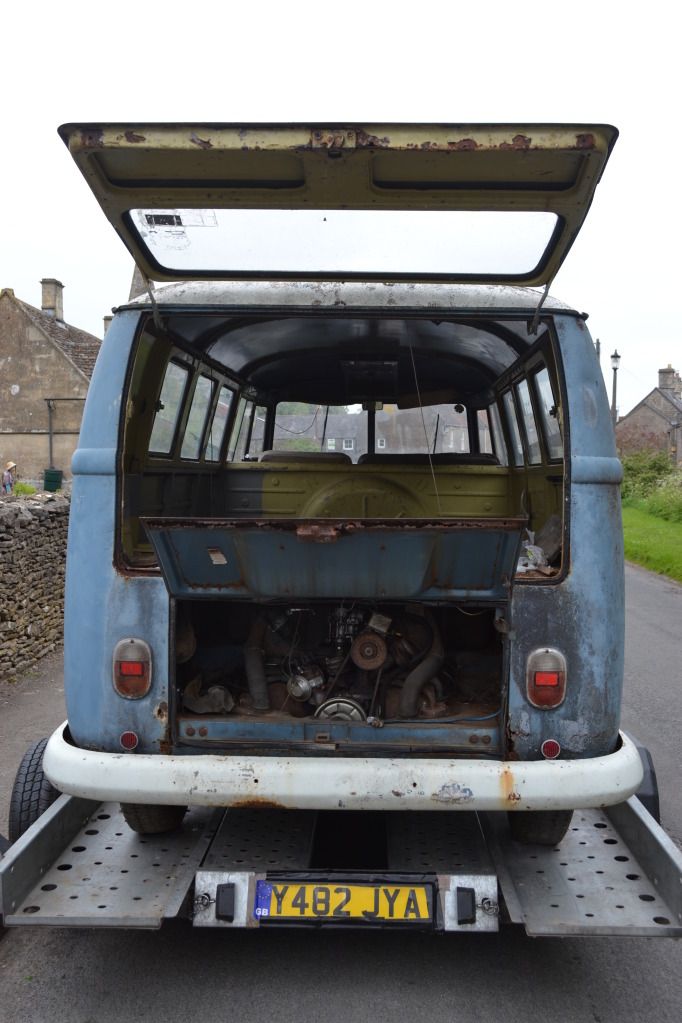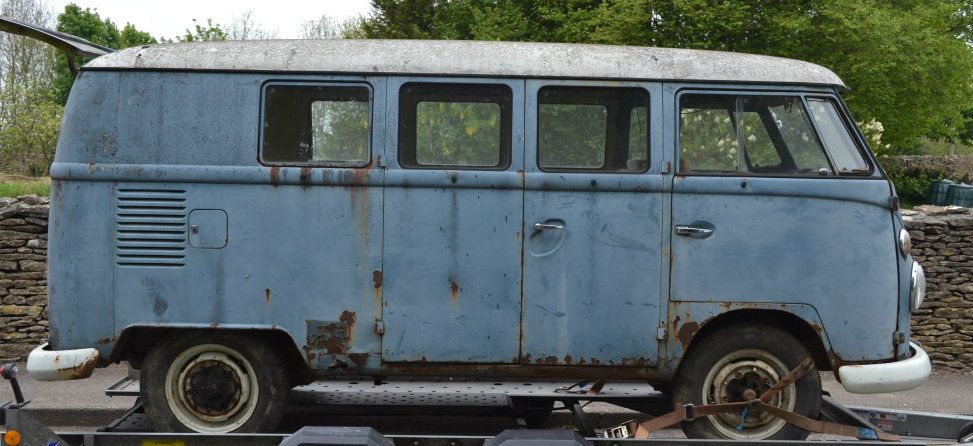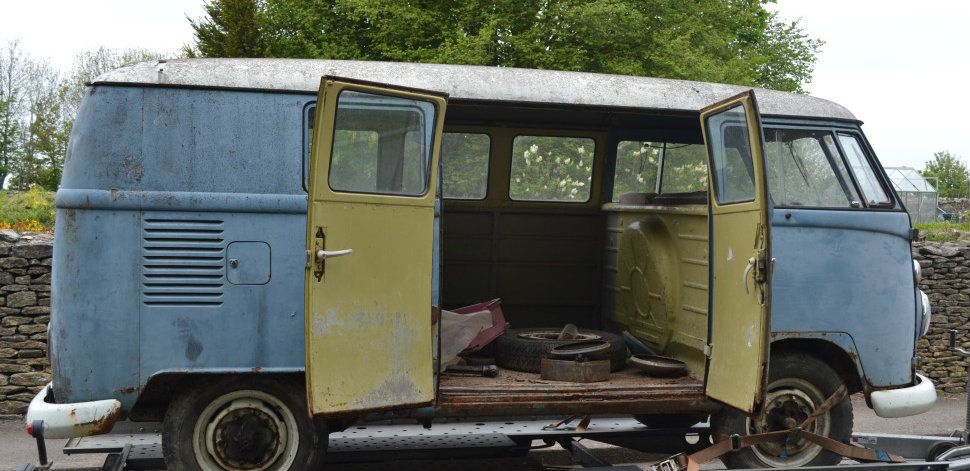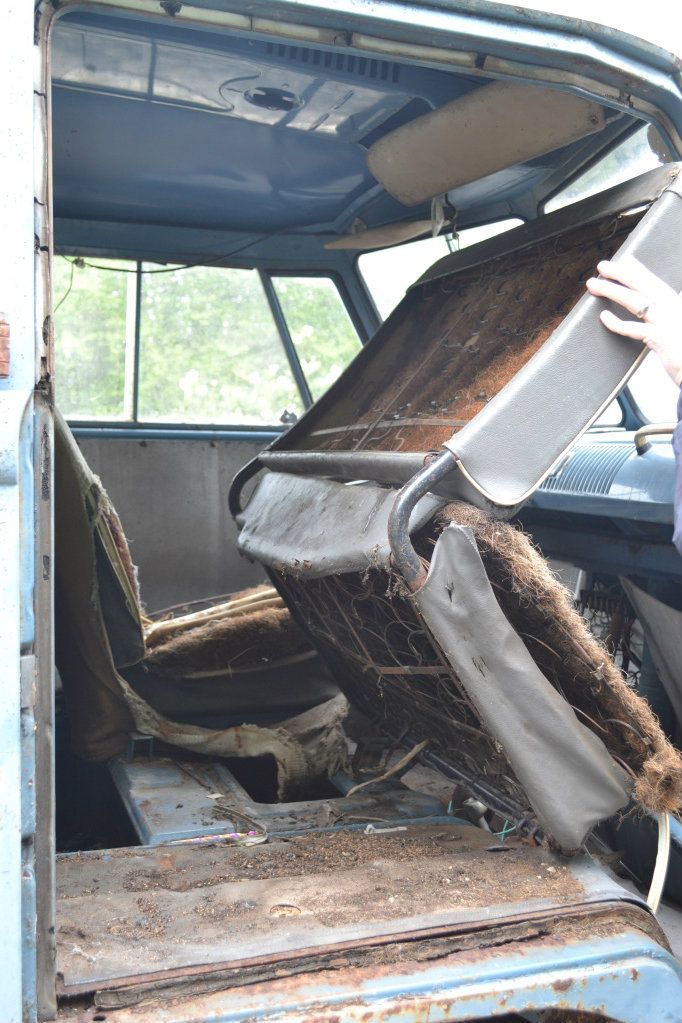 Floor removed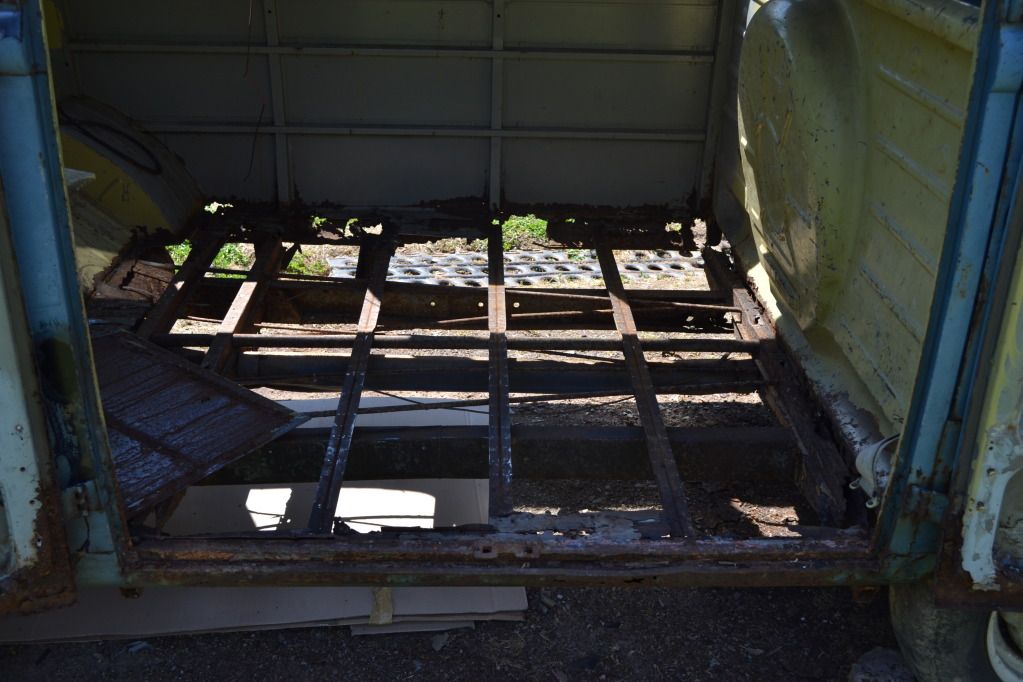 With the floor removed, easy access to the remnants of the 4 outriggers, jacking points, both cross members, jacking points, sills, 3 top hats etc etc in fact a veritable pile of fresh metal I have sourced through Autocraft, VW Heritage, and Alan Schofield that I will be replacing, along with both front arches, and the cab floor.